Website Designing Services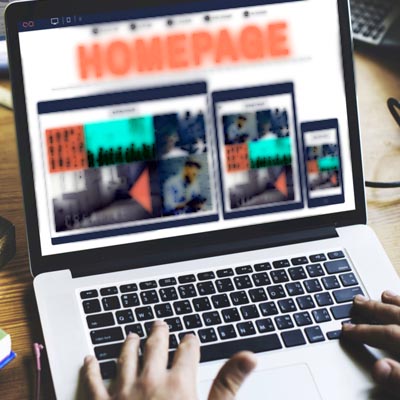 There has been lot of advancement in technology in recent years that has made people tech savvy. When people hear about a business or service, they want to find out more about it by checking out their website. Thus Website design plays a crucial part in the success of your business or service online. Is your website leaving a great first impression in your target audience's mind or are they leaving your website to move on to your competitors? Some of the main aspects that a successful website entails include not just an eye catching website, but it should highlight main things that set you apart from your competitor, should have well written website content that clearly explains your product or service, and also depict professionalism at the same time. A professional website design is easy to navigate, functional, attracts attention from major search engines such as Google and Bing, users are able to find what they are looking for, and thus is able to transform visitors to your site into customers. At Fanatic Web Design Edmonton, we offer unique, clean and appealing custom website solutions to all our customers. We do not believe in delivering template based websites but rather offer unique website design based on our customers' requirements while keeping in line with the branding of the product or service. Fanatic Web Design Company has designed numerous websites for various sectors including engineering, Medical, Finance, automotive, Food, Retail, Beauty, Music, Non-profit organization websites and much more.
With years of experience in graphic designing and web designing services, Fanatic web designers and developers work closely with the customers to understand their business and their requirements in order to offer them a solution that will translate their dreams into reality. Our goal is to work efficiently to meet work timelines set up before the project. We ensure we get the job done right and in a timely manner while not only meeting but surpassing your expectations.
If a website is developed strategically, it can be a powerful online marketing tool. While being aesthetically appealing, if a website is well planned with the right content strategy implemented along with search marketing guidelines, the website can gain more online success than otherwise. At Fanatic Web Design and online marketing agency, we know how to incorporate just the right elements that will help your website attribute to more sales and online exposure.
We offer the best website designing services in Edmonton, Stony Plain, Beaumont, Spruce Grove, Devon, Sherwood Park, Nisku, St. Albert and Leduc