Alberta's Number One Web Design Agency
Websites that WOW your clients at an Affordable Price!
Fanatic Web Company has been operating as graphic designing and website Development Company for over ten years, and has evolved into a successful internet marketing and digital media agency over the years. With great dedication and unbeatable web service, fanatic website has established itself as one of Edmonton's top multimedia company. Our focus is on customer satisfaction by helping them reach their goals through professional IT consultation, clear communication along with high quality work. We design websites and web applications that are simple but aesthetically appealing to their target audience online. Our utmost priority is to provide our customers with online success and we have done so multiple times for various customers over the years, widely spread out in various fields and sectors. We have helped businesses boost their online success through high quality professional web designs and all at a price that is affordable. The team of website developers and graphic designers at Fanatic Web Solutions work closely with the customers to understand their needs and requirements and transform their vision into reality through their expert web designing skills and internet marketing strategies. Our well thought out web designs coupled with cutting edge web development strategies and search engine optimized web content can ensure your website is a success. Fanatic web is a reliable partner for your online success.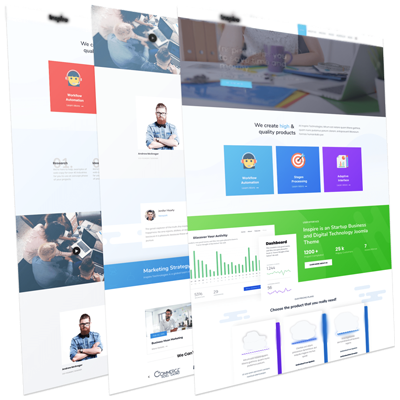 Fanatic Web development, graphic designing and optimization team
At Fanatic web, we have a team of very hard working and dedicated graphic designers, web developers, programmers, social media marketers and integrators, web content writers, internet marketers and search engine optimizers who work closely with the customers to offer practical and successful online solutions and keep project time lines more efficient. They are passionate about implementing cutting edge solutions for all their clients and provide custom marketing solutions for all clients.
In order for a website or web application to be successful, it is important that it is functional and attractive at the same time. Fanatic Web Company offers unique website designs and custom web applications and web solutions that include online shopping carts, content management systems, secure member login sites, calendars and event integration, forums, blogs and much more. We are Content Management System experts with great experience and expertise in Joomla and WordPress. Our responsive web design and development helps our customers websites get a boost by being mobile friendly and operational on various platforms such as cell phones and tablets. Our Search Engine Optimization team works diligently by incorporating well written website content, social media integration efforts, PPC campaigns and many more SEO techniques that help them achieve the desired goal.
We have a team of dedicated designers and developers who work with great dedication to take your business to the next level digitally. We offer top, fresh and unique web designs depending on what your business or service is. If you are looking for E-commerce solutions, we ensure you get the right E-commerce solution that is is easy to maintain and work with. We specialize in Online marketing services. We have been working in the industry offering Search Engine Optimization and Search Engine Marketing campaigns for our customers that have helped them take their business to the next level of success. From Content management systems to complex web applications, we can do it all for you. Contact us anytime and we can help you with turning your web development requirements into reality. We will offer customized solutions to all our customers in Edmonton and around.
Fanatic Web Marketing Solutions
Once the web application or website has been launched, we can focus on digital media and Internet marketing strategies that entails long term solutions that include Pay Per Click campaigns and various Search Engine Optimization techniques such as blogging, social media integration, and much more. At Fanatic Web Design and SEO Company utilizes proven SEO techniques and strategies along with industry leading software to get our customers to the top.
Ready to take your business to the next level?
Call us and set up a FREE fanatic web consultation to discuss your goals and thoughts and get expert advice for which course of action to follow.